Remove link from from Osclass footer
Want to remove link from osclass footer? Want to change the credit link from your osclass website to your own website? Don't want to give credit for theme development website. Here is the solution, Simple steps to remove or replace osclass footer link. follow my steps,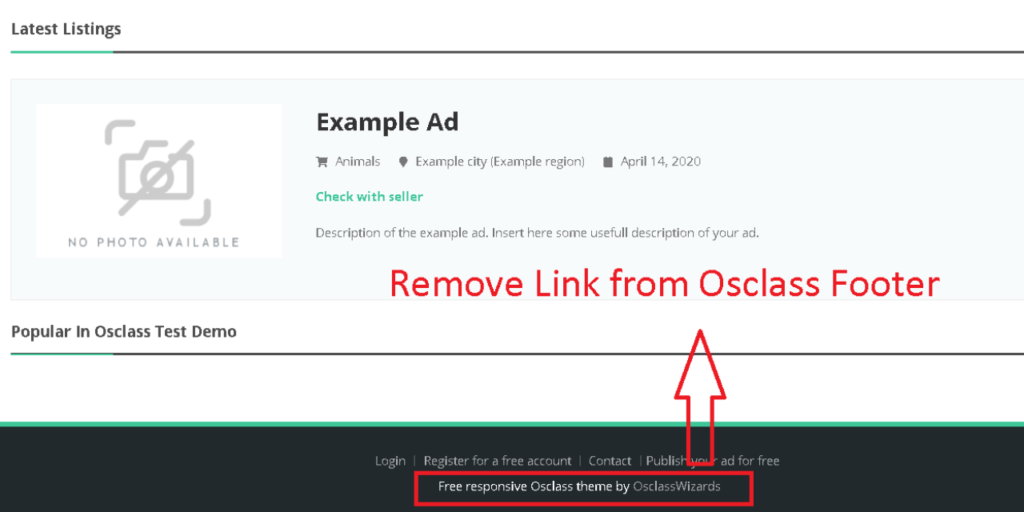 1.  Login to your cpanel, open File manager.
2. Find your website directory path. 
3. Click oc-content and Click Themes.
4. Open your current activated theme folder and edit the file named "footer.php".
5. Search your current footer anchor text, eg: "Free responsive Osclass theme by Fancy".
6. Remove the link given in your footer.php file and save it.
7. Now click your footer link, it forward to your same home page.
8. update any links you want to give credit and save the file.
Thats it, this is how you replace or remove your footer link in Osclass.
(Note: Kindly download the footer.php file before edit anything)